Download Resume
EDUCATION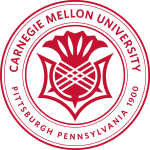 Carnegie Mellon University
2022-2023
Master of Information Systems Management (MISM)
Relevant Coursework
Digital Service Innovation, Digital Transformation, Managing Disruptive Technology, Corporate Startup Lab, Organizational Design and Implementation, Intermediate Statistics, Object Oriented Programming, Database Management Systems.
Activities
Corporate Startup Lab Fellow at Swartz Center for Entrepreneurship, Tepper School of Business.
Educational Program Assistant at Center for Leadership Studies, Carnegie Mellon University.
Graduate Teaching Assistant for Corporate Strategy (45-770) at Tepper School of Business.
Graduate Teaching Assistant for Entrepreneurship Through Acquisition (45-817) at Tepper School of Business.
Graduate Teaching Assistant for Lean Entrepreneurship (45-805) at Tepper School of Business.
Graduate Teaching Assistant for Negotiation (94-800) at Heinz College of Information Systems.
Graduate Teaching Assistant for Entrepreneurship (94-807) at Heinz College of Information Systems.
---
Savitribai Phule Pune University
2016 - 2020
B.E. Computer Engineering
Relevant Coursework
Object Oriented Programming, Database Management, Software Engineering and Project Management, Information Systems and Engineering Economics, Web Technologies.
Activities
Represented the institution at various national, state and district-level competitions, winning 5+ awards.
Participated and won awards at numerous intra and inter-college competitions.
Member of the Product Innovation Lab @ PVGCOET by IIT, Bombay.
Developed web applications for college related activities.
---
EXPERIENCE
Student Consultant - PNC Bank
September 2023 to Present
Developing a proprietary Client Engagement Score by analyzing diverse datasets to gain insights into client engagement patterns with the bank based on service or product usage.
Responsibilities
Led a cross-functional student team in the development of a Customer Engagement Score (CES) metric, analyzing customer data across transactions, product portfolio, and channel usage to measure client-bank engagement.
Fostered an agile project management environment, which reduced the CES development timeline by 30%.
Conducted extensive A/B testing and piloted the CES with select client groups, which led to a 15% increase in the identification of at-risk clients and a 20% improvement in cross-sell opportunities within the AMG sector.
Delivered actionable insights through CES data mining, which influenced the creation of new engagement-driven financial products, tailored to the needs of the client's high-net-worth and ultra-high-net-worth AMG clients.
---
Strategy and Transformation Intern - Slalom
June 2023 to August 2023
Enhanced a Fortune 100 client's wireless service brand by analyzing the customer journey, benchmarking industry best practices, and recommending strategic initiatives. My well-received recommendations culminated in a presentation to the client's GVP.
Responsibilities
Enhanced digital customer experience for a Fortune 100 client's wireless service brand by conducting customer journey analysis, benchmarking competitors, and recommending strategic enhancements aligned with the industry's best practices.
Drove the adoption of customer-centric design principles, leading to the redesign of the service interface that enhanced usability by ~10%.
Reduced ticket turnaround time by ~20% by leveraging data-driven insights to align focus group feedback with corresponding JIRA tickets
---
Product Manager - Bubble Insurance
October 2020 to August 2022
Built a unique blend of personalized and seamless insurance products from 0 to 1 for an antiquated and underserved market. I was called the 'Swiss Army Knife' for the team.
Responsibilities
Collaborated with cross-functional teams to build the digital consumer experience for Life Insurance (0 to 1) by performing market and customer research, defining user stories, prioritizing features, and post-launch product management.
Enhanced 57% growth in conversion rates and generated 28% more leads by reducing drop-off by gathering and validating product feedback through A/B testing and surveys for entry points of life, home, and auto insurance.
Boosted sales by ~20% by recommending strategic initiatives and owning the product roadmap for B2B tools (Widgets, APIs & Webhooks) by fostering partnerships with key stakeholders to comprehend pain points and future needs.
Piloted the first automated page generation feature at Bubble to scale long tail keyword page generation based on cheapest insurance quotes in 100+ cities across the United States, leading to a new revenue source for SEO that helped grow net new revenue.
Improved conversion rates by 4% and increased user satisfaction by 79% by identifying and communicating improvements through Google Analytics dashboards, which correlated with performance metrics related to customer attrition and other KPIs.
Achieved CTR of 3.8% and an overall monthly increase in new visitors by 18% by researching and implementing HTML5 display ads.
Aligned diverse stakeholders and teams: engineering, user experience, data, product marketing, and business strategy to communicate the status and progress towards product vision and road map metrics through a weekly email digest for leadership.
---
Co-Founder and Tech Lead - KrazyFox
July 2020 to November 2021
Built and nurtured KrazyFox, a multi-channel marketing network, to grow from a mere idea to a thriving community of over 1,000 creators, 200+ influencers, and 50+ brand partners scattered across 40 cities and 20+ campuses.
Responsibilities
Increased revenue by over 70% in 6 months by creating an omnichannel reporting platform to measure online marketing campaigns, helping us scale from a limited number of campaigns to hundreds of campaigns a week.
Improved average collaborations per creator by 25% by transforming performance-based campaign metrics, user statistics, and channel demographics data into actionable insights to build comprehensive profiles and matches between Brands and Creators.
Handled end-to-end campaign activities – Influencer interaction, designing, executing & analyzing the performance post-completion.
---
Corporate VC and Innovation Associate - Venture in a Box
January 2023 to May 2023
Building ViB (Venture in a Box) – specializing in providing support and platforms for corporate innovation programs that need to scale beyond experimentation.
---
Student Consultant - Carlisle Construction Management
January 2023 to May 2023
Developed Robotics solutions by conducting extensive research on consumer needs, creating a detailed business model, and pitched it to senior-level executives.
Responsibilities
Selected as a part of the 2023 Corporate Startup Project Course Cohort.
Worked in a multi-disciplinary team to develop Robotics Solutions for Carlisle Construction Materials.
Conducted extensive research on consumer needs and preferences to ensure better outcomes for customers in the construction industry.
Developed a detailed business model and explored new market opportunities for Robotics Solutions.
Generated customer profiles to better understand the target market and their requirements.
Successfully produced a viable prototype of the Robotics Solutions.
Presented and pitched the Robotics Solutions to high-level executives, highlighting their benefits and potential impact on the industry.
---
Trainee - Principal Global Services
November 2020 to June 2021
Developed proficiency in ETL using Informatica and developed AWS CDK applications for migrating on-prem data to AWS S3.
Responsibilities
Developed ETL programs using Informatica for migrating data from VSAM (Mainframe) to Oracle. Reviewed and analyzed functional requirements, and mapping documents and performed unit testing at various levels of the ETL.
Developed AWS CDK applications to migrate on-prem data to AWS S3 buckets for analysis by the data engineering team.
---
Intern - Mercedes Benz
December 2019 - February 2020
Collaborated within an agile team to develop PoC for 'Consent Portal', assisted sales planning simulation, optimized RPA processes, and authored Homologation project's business requirement documents.
Responsibilities
Collaborated within an agile team structure as a web developer for development of 'Declaration of Consent' project – a portal for documenting, storing and retrieval of declaration of consents collected by MBIL, DFS and Authorized Dealers.
Assisted in development of Sales Planning Simulation tool, which acts as an important intermediator between production planning and sales planning.
Designed and optimized process documentation for processes to be automated using RPA.
Authored Business Requirement Documentation for digitization of the 'Homologation' project.
---
POSITIONS OF RESPONSIBILITY
Educational Program Assistant
Assisting in creating curriculum and seminars around leadership for students across all colleges at Carnegie Mellon University.
Led the website content development in collaboration with the College of Engineering (COE) Marketing and Communications Office.
Working closely with the leadership of the Center for Leadership Studies to translate content into user-friendly web pages.
Spearheading the development of the alumni network, course materials, and center offerings.
Research & mapping of current institutional models and trends around Leadership studies.
---
Corporate Startup Lab Fellow
Building ViB (Venture in a Box) – specializing in providing support and platforms for corporate innovation programs that need to scale beyond experimentation.
---
Licensee & Organiser, TEDxPVGCOET
Founded the TED Club at PVG's COET and acquired license from the TED Conferences to conduct a TEDx event.
Recruited and spearheaded a team of 30 members and spread passion for TEDx throughout the institute.
Organized TEDxPVGCOET, an independently organized TED event with great success.
---
Student Mentor - Google Developer Student Club, PVG COET
---
General Secretary - Association of Computer Engineering Students, PVG COET
Recruited and managed a team of 50 students from the Computer Engineering Department at PVG's COET.
Facilitated a 60% increase in membership registrations compared to the previous year.
Organized and conducted 40+ events throughout the year for students and faculty at PVG's COET.
---
Head, Technical Team - Entrepreneurship Development Cell, PVG COET
---
ACHIEVEMENTS
First Prize at Smart India Hackathon 2019 for problem by Ministry of Culture, Government of India.
First prize at National Level HedNxt Startup Fest 2018.
Second Runner Up at WCE National Hackathon 2018.
Semi-finalists at Barclays Tech Innovation Challenge 2017.
Second prize at National Entrepreneurship Challenge 2017 conducted by IIT, Bombay.
Other achievements
First prize at District Level Mini Project Competition organized by Cummins College of Engineering.
All India Rank 4 at National Level competition 'Placement Heat' conducted by Talent Battle.
Various Inter and Intra College awards for technical and non-technical competitions.
---
PROJECTS
Intelligent Attendance System with Emotion Analytics for Organizational Settings.
Developed a rule-based surveillance and interpretation system using machine learning and computer vision for real time analysis of images, videos and data recorded by surveillance cameras.
Designed a cross-platform web application using Django for better UX.
Analyzed various models and finalized the Faster-RCNN with RESNET 50 model for best performance of our test case.
Tool to assess Scientific Literacy across cross section of population.
Developed a cross-platform web application for assessing and analyzing the scientific literacy of the general population.
Demonstrated innovativeness by developing graphics-only quizzes to mitigate the language barrier.
Designed and developed an admin portal with various interactive charts, graphs and maps for the ministry personnel.
Smart Accident Alert System.
Designed a complete accident alert system consisting of an Arduino module and an android application.
Programmed the Arduino module to communicate with the CAN bus of vehicles and parse data to be sent to the android application.
Developed an android application to act as a SOS device in case of accidents. Other modules like vehicle tele-metrics, woman safety and black box systems were also developed.
---
OTHER ACTIVITIES
---
Social Impact
Web Developer – Sumitra Ramrao Nagarkatti Foundation
App Developer – Bhoomi Jalsandharan Udayami
Fundraiser – Muskurahat Foundation
---
Web Development Intern - Anubhooti Solutions
January, 2019 – February, 2019
Assisted in development of Flask web application to host Python based speech-to-text application.
Developed User Authentication to implement pay-per-use system. Implemented using SQL Alchemy.
Analyzed options available for payment gateway system and recommended the best one based on time and resource consideration.
Collaborated with Product Management and UX experts regarding product definition, schedule, scope and project-related decisions.
---
Project Trainee - TechLead Software Engineering Pvt. Ltd.
August, 2019 – March, 2020
Developed a rule-based surveillance and interpretation system using machine learning and computer vision for real time analysis of images, videos and data recorded by surveillance cameras.
Designed a cross-platform web application using Django for better UX.
Analyzed various models and finalized the Faster-RCNN with RESNET 50 model for best performance of our test case.
---
Web Development Intern - Collegepond
August, 2017 – December, 2017
Conducted competitor analysis and provided input to help improve site architecture, layout, and content.
Ensured high-performance and availability, managing all technical aspects of the WordPress CMS.
Assisted in optimizing website for increased opt-ins, better search rankings, and user engagement and retention.
Collaborated with developers, designers, system admins, and customers and tailor web solutions to their needs and requirements.
---
Project Lead - KrazyFest
January 2018 – March 2018

Marketing Intern - MCaffeine
December 2017 – February 2018
Learned about lead lifecycle, scoring, attribution and normalization processes and helped document the details.
Dealt with developing research reports on the market and competitor landscape, for select target sectors of interest.
Collaborated with marketing & sales teams to communicate project status or improvements.
Created Salesforce campaigns, reports, and dashboards.
---
Business Development Intern- Renoveta
September 2016 – January 2019
Responsible for business development efforts that generated leads, enhance brand visibility, and increase sales.
Worked closely with the leadership and team to complete the sales cycle and close deals.
Gathered market intelligence, including information on clients and competitors in the interior design sector, industry trends, future projects, etc.
---
Digital Champion - Jio
June 2018 – July 2018
Visited and interacted with Small and Medium Businesses (SMBs) to understand how the digital revolution has impacted their businesses.
Analysed, through these interactions, how the SMBs function and what expectations they have from the digital revolution, and created reports for further analysis by the team at HQ.
---
Campus Editor - LinkedIn
August 2019 – October 2019
As a Campus Editor, I was an active contributor of #IndiaStudents movement on LinkedIn. Responsibilities included:
Wrote, created and curated content for LinkedIn's publishing platform on various topics of interest and ideas.
Worked with the LinkedIn News Editor and team to set goals, pitch post ideas, and edit content.
Created awareness of the best practices on LinkedIn and it's utility among the student community.
Discovered promising writers and content creators and guided them to make the best use of LinkedIn.
Represented the college campus and helped bring #StudentVoices to the LinkedIn platform.
---
Android Development Intern - DOS India
August 2019 – October 2019
Developed an Android application for 'Industrial Automation and Process Control Data Logging'.
The application collected data from the Bluetooth module and parsed it into various exportable formats.
Further analysed the gathered data for equipment reliability studies.
Assisted in development of HMI for heavy industrial equipment using Nextion display connected to Arduino.
---
Developer - Freelance
February 2016 – Present
Developed 20+ websites and 5+ android application for various SMEs as freelance projects.
Financed 40% of my tuition fees through freelancing.